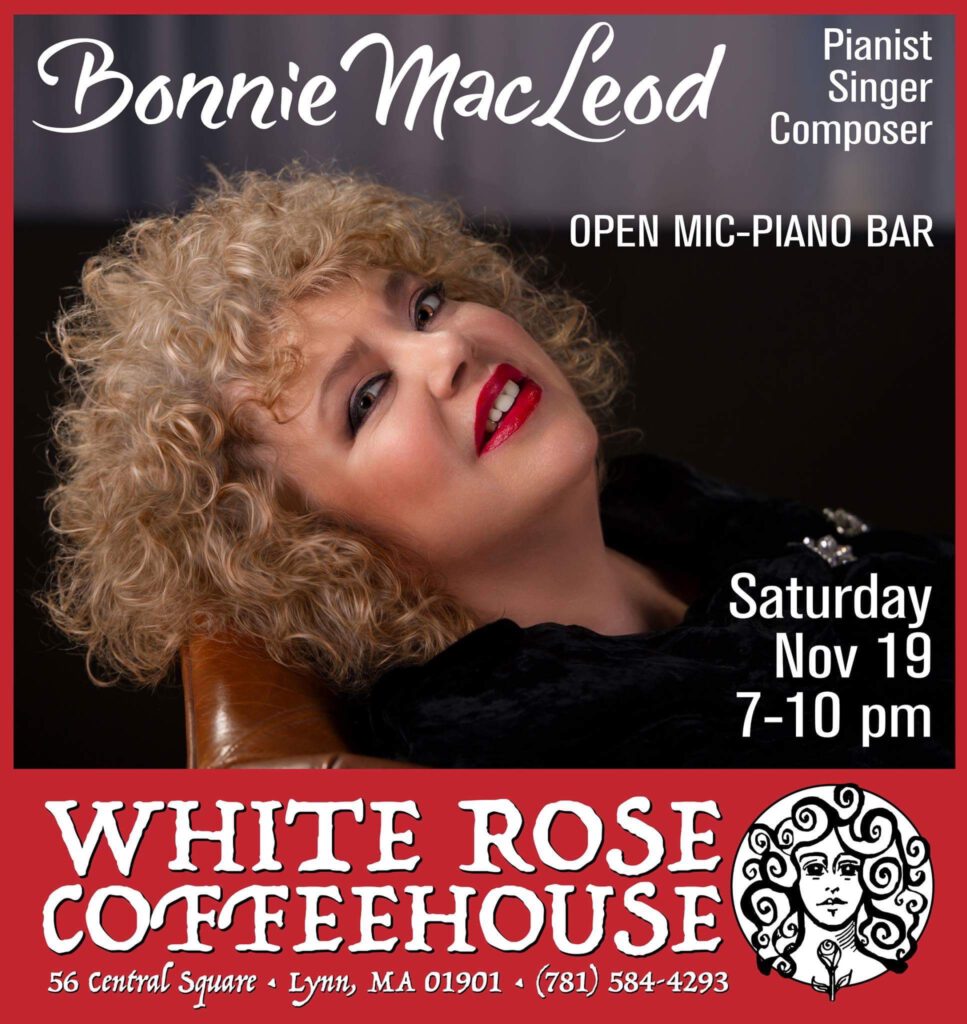 …Fabulous

Tommy Tune
Her performances are largely unscripted and improvisational, and wildly comedic!
Bonnie has a deft touch for genres and different as classical and Broadway…her voice is pleasant and sultry…truly marvelous musical moments

Backstage Magazine, NYC
She features saucy selections like "Peel Me a Grape", "Mambo Italiano", "Ten Cents a Dance", "I'm Tired" while in tandem her repertoire can be reflective and musically insightful.
Absolutely divine…a natural on stage – funny, exuberant, quick, brilliant! There is no one like Bonnie MacLeod

Philene Wanelle, La Grand Scena Opera Company
She is also a former member of the Board of Directors of The Boston Association of Cabaret Artists (BACA).
A warm and beautiful voice

Raul Julia
She is currently taking a break from the stage and has recorded and released her album of classical original compositions for solo piano. Here are the previews:
Have you ever seen a combination of Liberace, Bette Midler and Victor Broge let loose? Bonnie at J's is a sure bet

Backstage Magazine, NYC
Hip, crazy, very groovy…gorgeous…wow!

Leif Segerstam, Chief Conductor, Danish Radio Symphony Orchestra
Delightful and sensitive piano miniatures (piano compositions)

Robert Sherman, WQXR FM NYC
---
Bonnie MacLeod joins Julie in the barn for a super fun time doing vocal favorites and character pieces along with her brilliant original solo piano pieces. Bonnie brings her sassy songs sass and sunshine to the farm.